The Arizona Long-Term Care System (ALTCS) is Arizona's implementation of the Medicaid program, which can pay nursing home costs for people that meet certain medical, income, and resource requirements.
More often than not, elderly ALTCS applicants can satisfy the medical requirements. As such, I won't go over the medical requirements.
Income Eligibility
For 2016, the income limit is $2,199 for an ALTCS applicant ($4,398 for a married couple, if they are both applying for ALTCS).
But what constitutes "income" and how is it calculated? Well, there are two methods of calculating income eligibility.
The first method, often called the "Community Property Rule," adds together the income of both spouses and divides that income by two. If the resulting amount is less than 300% of the Federal Benefit Rate (FBR), the applicant is income eligible. However, if the resulting amount is more than 300% of the FBR, a second method of calculation can be used.
The second method, often called the "Name on Check Rule," disregards the income of the non-applicant spouse. So, if the amount of the applicant's income alone is less than 300% of the FBR, the applicant is income eligible.
If the applicant is married and the applicant's spouse does not require ALTCS coverage (called the "well spouse") and the well spouse's income is less than the federally-set minimum income amount, the well-spouse is entitled to a Minimum Monthly Needs Allowance (MMMNA) equal to $2,199 as of 2016, which can be funded, in-part, by the institutionalized spouses's income.
If the applicant cannot meet these limits, a qualified income trust of "Miller Trust" can often allow a person to qualify.
These limits, however, don't necessarily mean that an ALTCS applicant will be able to keep the entire MMMNA; rather, an applicant may be required to pay on ongoing Share of Cost for his/her care, depending upon whether the applicant is "institutionalized" or is receiving Home and Community Based Services (HCBS).
If an ALTCS member is required to pay a Share of Cost, because he or she is institutionalized, that member is permitted to retain, at a minimum, a Personal Needs Allowance (PNA) of $110, as of 2016.
Resource Eligibility
For an unmarried person, the resource limit is $2,000. If the ALTCS applicant is married, however, a spouse who is not also an ALTCS member may retain up to $119,220 of assets (Community Spouse Resource Deduction), which amount doesn't include various exempt assets.
Exempt Resources
Some types of resources are not "countable" toward the resource limits imposed by ALTCS, including:
One home
One car
Burial plots
Burial Plans
Life insurance
There are various limitations to each of these types of exempt assets, especially when it comes to the exemption of a home.
This brief overview of some important considerations associated with ALTCS eligibility is by no means comprehensive. Always seek the advice of a competent professional when making important financial and legal decisions.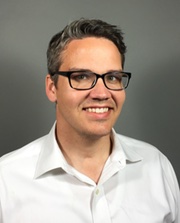 Steve Cook is a estate planning lawyer at Cook & Cook. Although his main office is located in Mesa, Arizona, he represents clients throughout the Phoenix, Arizona Metropolitan area including the following east valley cities: Scottsdale, Paradise Valley, Tempe, Chandler, & Gilbert.