The English word "probate" is derived from the Latin word "probo", meaning "to prove" or "to examine". As such, probate is the judicial process of proving the validity of a decedent's will and, in many U.S. states, also includes the distribution of a decedent's estate and any judicial oversight associated therewith. In cases in which the decedent did not have a valid will, probate can include a determination of the decedent's heirs at law and the distribution of the estate pursuant to a state's intestacy laws.
In Arizona, probate is the process of: (1) proving the validity of the will, (2) gathering the probate assets of the estate, (3) notifying known and unknown creditors, and (4) distributing the estate to the heirs and/or beneficiaries.
When is Probate Required?
Depending upon, among other things, the physical locations, types, and values of a decedent's assets, probate may not be necessary. In Arizona, probate may not be required if a decedent owned less than $50,000 of personal property and $75,000 of real property. In such cases, an affidavit for collection of personal property may be used in Arizona.
How and Where Does Probate Occur?
In many states, including Arizona, probate occurs via the probate court of each county in any of three different processes: (1) informal, (2) formal, or (3) supervised.
How Long Does Probate Take?
The length of probate depends largely upon the complexity of the estate and the laws of the states in which the decedent owned property or was a resident. In Arizona, the minimum time for a probate is around six (6) months.
Which Assets Are Subject to Probate?
Many types of assets are not subject to probate. In particular, assets that are held in joint tenancy, community property, or are governed by federal law are generally not subject to probate.
How Can Probate Be Avoided?
There are various startegies and methods to avoid probate by structuring a person's assets before his/hear death, including but not limited to: 1) revocable "living" trusts, 2) beneficiary deeds, and 3) holding property in joint tenancy.
This brief overview of some important considerations associated with LLCs, S-Corporations, and earned income is by no means comprehensive. Always seek the advice of a competent professional when making important financial and legal decisions.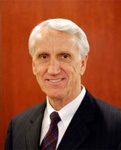 Douglas K Cook is an Arizona probate lawyer with over 40 years of experience as a practicing attorney. Although Douglas K Cook's office is located in Mesa, Arizona, he represents clients throughout the Phoenix, Arizona Metropolitan area including the following east valley cities: Scottsdale, Paradise Valley, Tempe, Chandler, & Gilbert.