Please note that some of the actions listed below must only be taken by a person appointed by the court, called a personal representative in Arizona or executor/executrix in other jurisdictions, to administer the estate.
We are often asked by our estate planning and probate clients about what they should do when a loved one dies. While the answer to that question often depends upon the facts and circumstances of a particular case, the following is a general list of actions that apply to many, if not most, cases:
In General
Keep itemized records of all payments for funeral and other expenses;
Do not pay any of the decedent's debts until advised by attorney and/or personal representative to do so;
Immediately (within first 24 hours)
Notify immediate family members and close friends;
Arrange for care of any dependents;
Arrange for care of any pets;
Secure decedent's house(s), mobile home(s), etc.;
Within Two (2) Weeks
Notify extended family members and other friends;
Arrange for funeral services and burial or cremation;
Prepare obituary and arrange for publication;
Search for:

Wills, codicils, trusts, benficiary deeds, power(s) of attorney and notify attorney(ies)-in-fact;
Safe deposit box(es);
Life insurance policy(ies) and notify life insurance company of death;
Mortgage information and notify note holder, if any;
Bank account information, brokerage account information, etc and notify such institutions;
Business ownership information;
Other important documents;

Contact an attorney regarding guradianship of any dependents, as appropriate;
Rearrange deliveries to decedent's house or cancel, if appropriate;
Arrange mail forwarding;
Find perishable goods or property and arrange for care or disposal;
Within One (1) Month
Notify Social Security Administration and other government agencies, as appropriate;
Search for information regarding:

Keogh accounts and IRAs;
Social Security benefits;
Insurance associated with decedent's real and/or personal property, e.g. fire and auto insurance;
Employee benefits;
Veterans benefits;
Union benefits;
Benefits from other organizations;

Contact and meet with life insurance agent regarding policy proceeds;
Retain and meet with an estate and probate attorney regarding estate matters;
Retain and meet with a CPA as to income tax, estate tax, and other accounting matters;
Obtain death certificates pursuant to counsel from probate and estate attorney;
Apply for refunds for insurance policies and cancel any active subscriptions, as appropriate;
Within Six (6) to Twelve (12) Months
If appointed by the court to administer the estate:

Arrange for and satisfy the procedures required pursuant to probate laws or pursuant to any trust with the assistance of the estate and probate attorney;
Obtain valuations of assets, e.g. real property and cars;
Counsel with heirs and/or beneficiaries regarding liquidation of assets or distributions in kind;
Arrange distributions pursuant to any will, trust, or accounts not subject to probate;
Change title to any real and/or personal property, e.g. houses and cars, held in joint tenancy or subject to a beneficiary deed;
Arrange for final personal income tax return and estate tax return, as required.
Please note that the foregoing list is applicable to decedents in Arizona and may not be applicable in jurisdictions other than Arizona.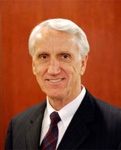 Douglas K Cook is an Arizona probate attorney with over 40 years of experience as a practicing attorney. Although Douglas K Cook's office is located in Mesa, Arizona, he represents clients throughout the Phoenix, Arizona Metropolitan area including the following east valley cities: Scottsdale, Paradise Valley, Tempe, Chandler, & Gilbert.